Kingflex thermal insulation pipe/tube uses NBR(nitrile-butadiene rubber) as main raw material for foaming and become a fully closed cell of flexible rubber insulation material , without any fiber material like HCHO and CFCs which are bad for ozonosphere. Suitable for thermal insulation of various pipes and equipment (-50℃-110℃). ● nominal wall thicknesses of 1/4", 3/8″, 1/2″, 3/4″,1″, 1-1/4", 1-1/2″ and 2" (6, 9, 13, 19, 25 , 32, 40 and 50mm) ● Standard Length with 6ft (1.83m) or 6.2ft(2m).
Kingflex Technical Data

Property

Unit

Value

Test Method

Temperature range

°C

(-50 - 110)

GB/T 17794-1999

Density range

Kg/m3

45-65Kg/m3

ASTM D1667

Water vapor permeability

Kg/(m.s.pa)

 ≤0.91×10 ﹣¹³

DIN 52 615                           BS 4370 Part 2 1973

μ

-

≥10000

Thermal Conductivity

W/(m.k)

≤0.030 (-20°C)

ASTM C 518

≤0.032 (0°C)

≤0.036 (40°C)

Fire Rating

-

Class 0 & Class 1

BS 476 Part 6 part 7

 Flame Spread and Smoke Developed Index

25/50

ASTM E 84

Oxygen Index

≥36

GB/T 2406,ISO4589

Water Absorption,%by Volume

%

20%

ASTM C 209

Dimension Stability

≤5

 ASTM C534

Fungi resistance

-

Good

ASTM 21

Ozone resistance

Good

GB/T 7762-1987

Resistance to U.V. and weather

Good

ASTM G23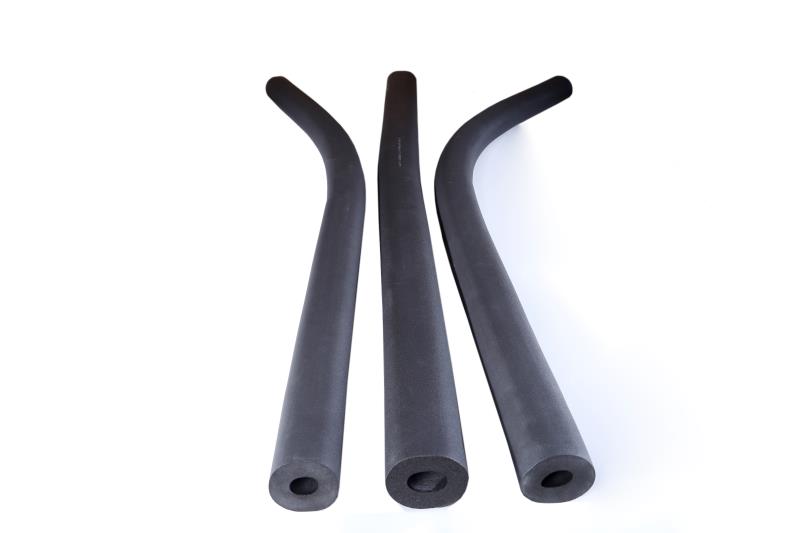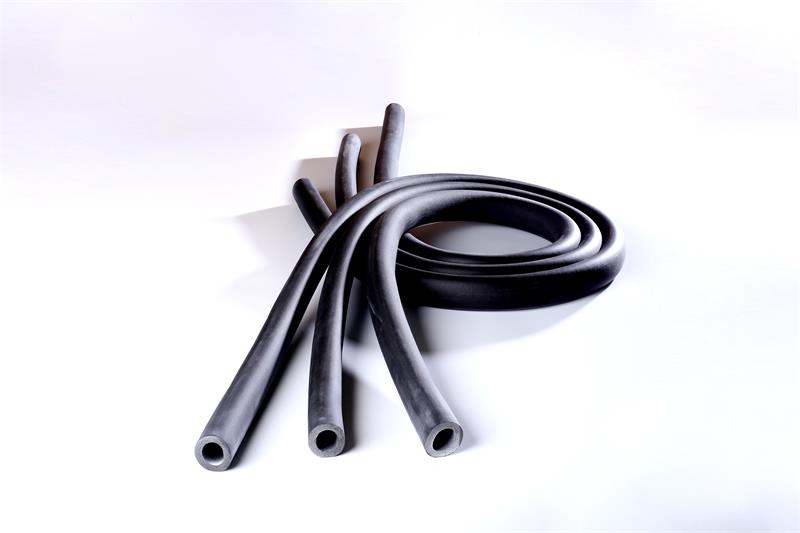 ● Excellent performance. Kingflex insulation pipe is made of NBR and PVC.It doesn't contain fibrous dust, benzaldehyde and chlorofluorocarbons. Moreover, it has low conductivity & heat conductivity, good moisture resistence, and fireproof. ● Widely used. The insulated pipe can be widely used in cooling unit and equipment of central air conditioning, freezing water pipe ,condensing water pipe,air ducts ,hot-water pipe and so on. ● Easily to be installed. The insulated pipe not only can be easily installed with the new pipeline,but also can be used in the existing pipeline.The only  thing you need to do is to cut it,then glue it.Moreover,it doesn't have negtive influence of the performance of the insulated pipe. ● Delivery on time. The products are stock and the quantity of supplying is large. ● Personal service. We can offer the service according to the customers' requests.