Kingflex Dimension

Thickness

Width 1m

Width 1.2m

Width 1.5m

Inches

mm

Size(L*W)

㎡/Roll

Size(L*W)

㎡/Roll

Size(L*W)

㎡/Roll

1/4"

6

30 × 1

30

30 × 1.2

36

30 × 1.5

45

3/8"

10

20 × 1

20

20 × 1.2

24

20 × 1.5

30

1/2"

13

15 × 1

15

15 × 1.2

18

15 × 1.5

22.5

3/4"

19

10 × 1

10

10 × 1.2

12

10 × 1.5

15

1"

25

8 × 1

8

8 × 1.2

9.6

8 × 1.5

12

1  1/4"

32

 6 × 1

6

6 × 1.2

7.2

6 × 1.5

9

1  1/2"

40

5 × 1

5

5 × 1.2

6

5 × 1.5

7.5

2"

50

4 × 1

4

4 × 1.2

4.8

4 × 1.5

6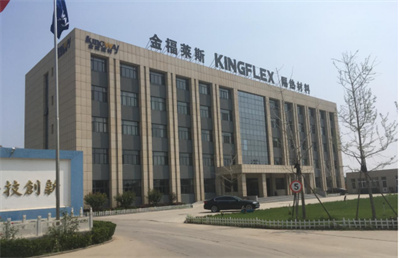 Kingflex Technical Data

Property

Unit

Value

Test Method

Temperature range

°C

(-50 - 110)

GB/T 17794-1999

Density range

Kg/m3

45-65Kg/m3

ASTM D1667

Water vapor permeability

Kg/(m.s.pa)

 ≤0.91×10 ﹣¹³

DIN 52 615                           BS 4370 Part 2 1973

μ

-

≥10000

Thermal Conductivity

W/(m.k)

≤0.030 (-20°C)

ASTM C 518

≤0.032 (0°C)

≤0.036 (40°C)

Fire Rating

-

Class 0 & Class 1

BS 476 Part 6 part 7

 Flame Spread and Smoke Developed Index

25/50

ASTM E 84

Oxygen Index

≥36

GB/T 2406,ISO4589

Water Absorption,%by Volume

%

20%

ASTM C 209

Dimension Stability

≤5

 ASTM C534

Fungi resistance

-

Good

ASTM 21

Ozone resistance

Good

GB/T 7762-1987

Resistance to U.V. and weather

Good

ASTM G23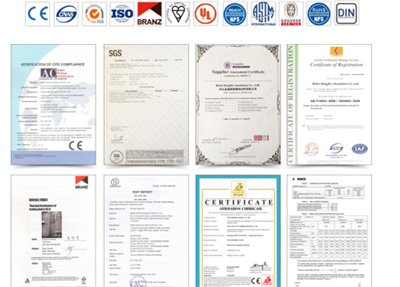 Kingflex Insulation Co.,Itd. is a fast growing enterprise and won the High-tech enterprises of

Hebei

 Province , who is specialized in Rubber Insulation Foam. Our products include Thermal Insulation, Sound Insulation, Adhesive insulation series, and so on. They are widely used in the industry of Construction, Vehicle, Chemical storage and Transportation.
Kingflex Rubber

foam

 Material is soft heat-insulating, heat-preservation and energy conservation materials made with advanced technology at home and advanced full-automatic continuous production line imported from abroad, using butyronitrile rubber with best performance and polyvinyl Chloride (NBR,PVC) as main raw materials and other high quality auxiliary materials through foaming and so on special procedure.